I worked with a client recently. We spoke on the phone several times before she engaged my services. I had also provided a few samples, so she knew the type of document I produced and was confident in my capabilities and knowledge of best practices for this crazy, competitive job market.
Shortly after our intake conversation, I received a polite email from her.
"Hi Dawn,
I just spoke to a friend of mine … He said that now a days it's best to keep your resume at one page and to let them know that references are available upon request in order that they will contact you for them and you will know what the status of the application process is …  I don't know how mine can be limited to one page or if it should be at this point, but I trust your judgment."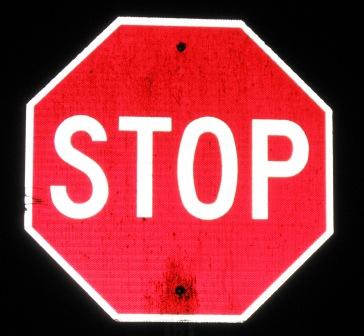 I shook my head. Oh no! Another job seeker thrown for a loop by well-meaning, but oh-so-wrong, out-dated guidance I started the process of unraveling two of the resume myths that linger … yet again.
Excerpted below is what I replied:
"Hi Audrey,
Whoa. You hit a hot button topic for me. 🙂 I do not limit resume page length based on some arbitrary "rule" unfounded in any logic or reason. A resume should be as long as it needs to be to convey your value … and not one word more.
I have conveyed the value of a 30-year career in one page; I have written two-page documents for new graduates; I have created executives documents with three pages, plus addendums. Each was an effective approach based on the specifics of their search, the details of their positions and what they did in their career.
I have never, in 25 years of corporate experience (hiring & interviewing staff), two years' executive recruiting and almost ten years in the career industry, ever had any hiring authority say, "Ya know, that Audrey really has everything we need. She can hit the ground running. She's a perfect candidate, but golly gee, her resume is two pages. We can't hire her." (smile)

Putting "references upon request" on a document is a waste of space. Of course you'll give references if requested. Plus, it's 2011. Google is your reference too. Don't submit the list without being asked. Make sure you have everyone prepped and ready, but there is no need to take up space with that information. I'd rather add more info about your value.  
In the spirit of gentle education regarding resumes (and job search too), if you try to take resume (or job search) advice from everyone you meet, your will quickly become overwhelmed and frustrated with all the unbelievably conflicted information. Quite frankly, your head will explode, your document will look like you took advice from 45 people, all with differing opinions and you won't know which way to turn in your search.
I've written on this topic frequently.
"Hate resume writing: Here's how to get it DONE"
(Scroll down. My contribution to the conversation is after the three young ladies.)
On my own blog:
"How are you asking for feedback?"
And I was interviewed by a US News and World Reports reporter and was quoted in an article regarding page length:
"The death of the one page resume?"
(I warned you page length was a hot button issue. :))"
She replied with gratitude that she didn't have to sort through these things anymore. She knew she could count on me to do the right thing and agreed to stop listening to "everyone's" opinion.
When you partner with a professional, partner with someone you trust; then trust them. And please … can we let the "one-page" rule and "references available upon request" statement finally join the objective and the rest of the out-dated job search dinosaurs in extinction.

Link to this page

Link to this page
Copy the code below to your web site.