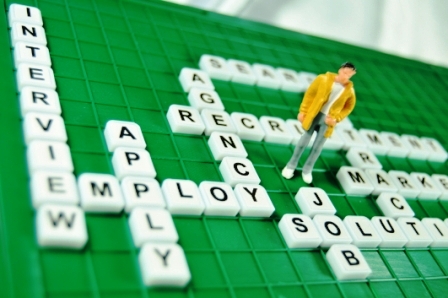 Recently, Twitter friend Bridget Haymond, of Truth for Life Coaching, approached me to collaborate on putting together handouts for job seeking members of the congregation at her church — Grace Covenant Church, in Charlotte, NC. I happily obliged.
With Bridget's permission, I'll also share the information we created together with my blog readers. Here's the first in a series of four posts addressing: Tips for times of transition.
Career marketing strategies for job seekers:
1. First and foremost, understand the job search is "all about them", the potential employer. The beginning of the search is yours – you decide when you start the search (sometimes with a bit of outside influence). The end of the search is yours – you decide which offer to accept. However, in between, every correspondence, every interaction, with everyone from the custodian to the CEO, must be done from a "this is what I can do for you and your organization" perspective. It is all about them.
2. Target, focus and differentiation are key in this market. "I'll do anything" is not a job search strategy. It is the candidate's job to focus on what the industry or hiring company values, target their presentation to demonstrate how they can solve the companies problems and differentiate themselves from the others (sometimes hundreds) applying for the same position. If you're unsure how to do that, use the power of Google to learn or work with a professional.
3. Network. Network. Network. EIGHTY PER CENT (80%) of jobs are filled through effective networking. Someone knows someone knows someone who can help. Networking is NOT asking someone to find a job for you. That quickly wears thin. Networking is giving more than you take and requires long-term nurturing and cultivation. If you're unsure what to do or how to do it, career professions write about networking frequently; Google it and start reading. If you don't have a network; get started. If you're uncomfortable networking; get over it.
4. Use the power of Social Media (Twitter especially) to your advantage. Search by topic for jobs in your industry. Follow leaders and like-minded people in your industry. ALWAYS behave professionally – if you wouldn't want to see it on a billboard, in front of your parent's house, it doesn't belong on the Internet. Make sure all comments and photos are appropriate. Let prospective employers see you as someone who is knowledgeable and helpful. The Twitter Job Search Guide is a great resource. Remember social media posts frequently appear when someone searches Google for you (and if you're in a job search, you will be Googled.)
5. Google yourself. You need to know what information will turn up in a search of your name. If you cannot be found on Google or if you have a common name, start commenting on blogs (in your industry) and participate in social media to move your name to the first page of a Google search. HINT: Read books in your industry or profession and write an Amazon.com book review. You can borrow it from the library. Amazon has tremendous Google power so a book review usually gets to the first page of a Google search quickly.
More to come …
As a side note and to reinforce the importance of networking, I met Bridget on Twitter through resume writing colleague and friend, Julie Walraven. Julie saw we both lived in NC (albeit opposite sides of the state) and thought we should "meet." This casual introduction, months ago, netted Bridget help for her church's seminar and I extended my reach to job seekers in Charlotte, NC. Chances of our ever meeting without our mutual network connection? Probably slim to none. See how powerful a deep and broad network can be? Two "strangers" mutually benefiting each other through the strength of a network. Win-win. Imagine what you can do for your network AND what your network can do for you. Cultivate it!

Link to this page

Link to this page
Copy the code below to your web site.