I've written about this topic before here and here. However, lately, it seems I need to stress the importance of following instructions, yet again.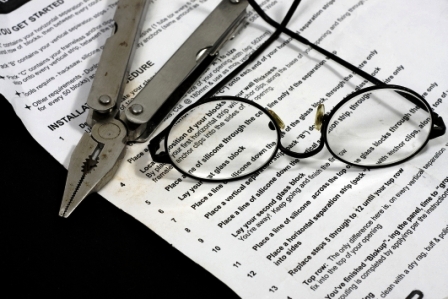 I ask clients, usually twice in one email, to confirm time zones when acknowledging appointment times.
~ I frequently have to send follow-up emails to get time zone information needed to make sure appointments go off without a hitch.
I ask clients to email two to three specific appointment day/times to fit their schedule.
~ I receive back a vague "Whatever works for you …" response. This forces a volley of emails back and forth to narrow down what could have been taken care of in one request and one confirmation email.
I ask clients to provided job posting examples of targeted positions, copied and pasted into a Word document. (Putting the information Word documents ensures the information will be available when we're ready to speak and eliminates the hassle of broken links and password-protected, inaccessible information, on my end.)
~ I receive emails with links to their targets. (BTW: I'm VERY clear in explaining the reasoning behind the copy and paste request when I make it.)
I say, send no more than two or three target examples.
~I receive five or six.
I spend time (lots of time) on the phone when booking clients explaining the importance of focus when creating a resume. I ask clients to narrow their job search goals so we can be laser-focused on company or industry needs and do a solid presentation speaking to those needs.
~I get information about two or three potential targets ranging from retail store manager to brain surgeon (well, OK, maybe not brain surgeon, but you get the idea.)
I ask clients to verify phone numbers on old documents are current so I'm sure to call the correct number at the appointed time.
~I frequently have to send a follow-up emails to confirm contact information.
I could go on … Lest you think I'm a picky, crabby, old curmudgeon, please know, I always go back, multiple times if necessary, to clients. I'm committed to client success and will do what it takes to ensure we have a smooth appointment and I get the information I know I need to craft interview-landing career documents.
Now, if I was a hiring authority, I'll be honest, it would be a different story. I wouldn't bother following up with people who can't follow instructions. Think about it. Would YOU hire someone who did it their own way, when you've taken time to spell out what's needed for successful application? You would probably dismiss the person who's demonstrated the potential to be a problem from "hello" and move your focus to the people who respect your process and help you help them from the very beginning.
True. Application processes are difficult to navigate. Each company seems to have different procedures and nuances. It's almost enough to push a job seeker over the edge. But you know what? Frequently, the application process is difficult to help weed out those unable to follow directions from the very beginning. Companies hire solutions to their problems; not more problems. You can work to change things once you're employed there. Until then, read and FOLLOW the directions. The interview process begins when you hit "send".

Link to this page

Link to this page
Copy the code below to your web site.