Career Collective post: Once every month or so, a group of career professionals blog on a subject topical and timely for a job seeker. We'll post our thoughts on our own blog and link to the post of our colleagues on the same topic.
This month's topic: "Heating up your job search." Responses from others contributors are linked at the end. Follow the hashtag #CareerCollective on Twitter.

Wooo-Hooooo! Summertime. Cookouts. Fun with family and friends. Time to break out the new grill. But wait. What's that on the outside of the box – some assembly required?
"<Gulp> You mean I have to read the directions? Never mind, I know what I'm doing. I'm mechanically inclined. I'll be able to figure it out as I go. (Four hours later.) There, last screw tightened. I'm not sure why they included all these extra parts. They must do that as a precaution; although this hose looks important. Oh well. I know what I'm doing. I would have figured out where it went it was that important. (BBQ time.)  Awww man. The grill won't light. Figures. Shoddy manufacturing. They just don't make things like they used to anymore."
Hmmmmm. Is it any wonder the grill didn't light? Now imagine a job seeker taking this same approach to their search. With more and more and more companies going to online applications, it's inevitable, at some point in a search you're going to have to fill out an application online. From personal experience and anecdotal evidence from countless clients, navigating the process is challenging … at the very least. Most systems have instructions and information regarding what you can and cannot do and what's required to complete the process. Failure to follow the directions can leave you in the same boat as the "grill master" above.
A good friend, Gayle Tabor of Glynne's Soaps, recently sent this Dear Abby letter* to me. Here's a perfect example of what not following the directions can do:
"DEAR ABBY: The company where I work posted an ad online and at our state unemployment job board for a position that needed to be filled. The ad detailed simple but specific instructions that included asking applicants to write a cover letter to address certain questions. It also said — in large letters: "YOU MUST FOLLOW THESE DIRECTIONS OR YOU WILL NOT BE CONSIDERED FOR EMPLOYMENT."
Of the 133 resumes we received, 76 did not contain the information that was requested. These applications were moved to an "Incomplete" file and not considered for hire. What's sad is that judging by their resumes alone, several of these applicants had the qualifications we were looking for.
With unemployment being what it is, I was surprised that the majority of the applicants did not comply with the simple instructions. Please advise your unemployed readers that a job is out there for them, but they must follow instructions."
Read this part again: "What's sad is that judging by their resumes alone, several of these applicants had the qualifications we were looking for." This implies 57% of the applicants, many qualified for the position, were not considered. They were knocked out before they even had a chance to dazzle, because they failed to accomplish the simplest task: Follow the directions.
Just like the poor soul with the grill, you can't heat up a job search if you don't follow the directions. While you're relaxing this summer, take a moment to reflect on your search. Are you failing to read or ignoring the directions? Are you figuring it out as you go and then wondering why you're not getting any response? Change the approach. Read the directions. Sometimes little things can make a big difference.
PS: And don't forget, while you're out having fun this summer, use opportunities to expand your network whenever possible. (For help with that, read this and this.)
*It's the last letter on this page: Dear Abby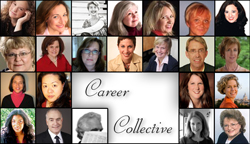 Here's what my colleagues have to say:
Turn Off The Computer, Tune Into What's Happening, & Heat Up the Job Search, @chandlee
Heating up the Job Search-How to Stay Motivated During the Summer, @erinkennedycprw
Light the Fire Under Your Feet, @careersherpa
Cool Job Seekers Heat Up Their Search in the Summer, @barbarasafani
Some assembly required, @DawnBugni
Summertime, Sluggish Economy Provide Strong Motivation for an Updated Resume, @KatCareerGal
9 Ways to Heat Up Your Job Search This Summer, @heatherhuhman
Getting Out From Under Chronic, @WorkWithIllness
Upping Your Job Search Flame; Be 'Needed, Not Needy,' @ValueIntoWords
Is Your Career Trapped in the Matrix? @WalterAkana
Put some sizzle in your job hunt – how to find a job now, @keppie_careers
Summertime – and the Job Search Ain't Easy, @KCCareerCoach
Heating up your job search. 5 ways to dismiss those winter blues, @GayleHoward
Hot Tips for a Summer Job Search, @MartinBuckland @EliteResumes
Heat Up Your Job Search: Avoid Job Boards, @JobHuntOrg
Heating Up Your Job Searching Skills: Networking 101 and 102, @GLHoffman
Treasure Hunt—Yo-ho-ho! Heat Up Your Job Search, @resumeservice

Link to this page

Link to this page
Copy the code below to your web site.