One of the best parts of writing resumes for folks; I frequently get to meet extended families. I've written for husband and wives and sons and daughters and brothers and sisters, and fraternity and sorority brothers and sisters and many combinations of the above.
Last year, I wrote for a wife; then her husband. They kept in touch and we've built an amiable relationship over time. Yesterday, I was working toward a hard deadline for a client. I took a writing break and checked my email. There was a note from the wife. The husband had a job offer.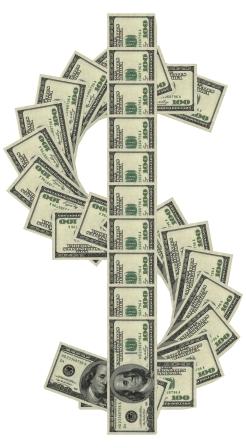 What they thought would be a lucrative salary, turned out to be a much-lower-than-anticipated or originally-discussed offer. I could feel her disappointment through the email. Right then, I didn't have time to do justice to salary negation coaching, but couldn't leave them hanging either.
This is how I responded:
 "I'm on a hard deadline so don't have time for a long answer, but will point you here:
Jack Chapman's book (site above) is (also) usually in the local bookstores WORTH the investment!!
Also dig around on www.asktheheadhunter.com Nick (Corcodilos) has great advice about negotiations there too."
Throughout her email, she indicated "the company could afford more than they were offering" and "job duties far outweighed compensation." I empathized with her, but went on to say:
 "Also, allow me to be bold (like that's something new, huh? LOL), "how much they can afford" is not your concern. Your concern is to clearly, succinctly define why he is worth the money he expects to be paid. Quantifiable, qualifiable statements of value indicating why the duties of the position require higher compensation will "win". "I will add 'this' to the bottom line and operations will improve in 'this' manner, saving 'this' amount of money."
He can also check market value for the area using www.salary.com. Also, Google 'salary calculators' and do a few comparisons to get a sound average. Knowing what the market will bear gives you power in the negotiation."
I wished them luck, knowing I'd at least pointed them in the right direction. I went back to my project.
Today, I got a message from the wife (paraphrasing):
"He called the company today and let them know the offer was conservative. He told them why he was worth more, etc. They raised it 15k!!!!"
There's power in articulating your value. There's power in partnering with a career professional with career management knowledge and job search resources. There's power in keeping your network alive. Had we not maintained casual contact during the past year, chances are I might not have responded so quickly. And the chance might have been lost.
Bottom line: Knowing and articulating value + building networks and maintaining relationships + a little direction from a pro = $15,000 boost in starting salary (for them anyway.)

WOOT!


Link to this page

Link to this page
Copy the code below to your web site.