I worked in the yard this past weekend. Truth be told, a well-manicured lawn and perfect landscaping hasn't been a priority for many years. Combine five dogs and two growing businesses (up until 2009) with country living and no homeowners association to tell me weed whack and it got a little shaggy around the edges. I've learned; if you don't' get in control early in spring; forget it. The weeds win.
This year, I found a neighbor wanting to earn a little extra cash and willing to help get things under control. Looking at what he's done, and what he's inspired me to do, in the past six weeks, it appears the weeds may lose this year. (YAY!) Going through the process of trimming trees, cutting back overgrown gardens and weeding around neglected perennials made me think about how many times, when writing about networking, I say, "You have to nurture and cultivate your network." Puttering about the yard brought to mind other career-long networking and gardening parallels.
Neglected doesn't mean dead.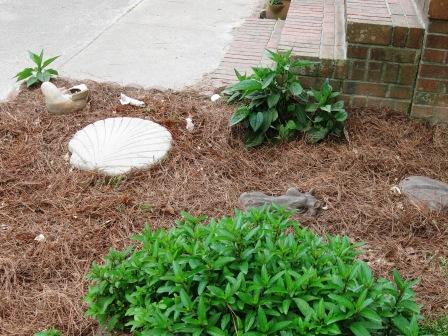 As we cut back weeds and thinned branches, I was struck by how many plants survived and even thrived on neglect. I was more amazed, how, after a little TLC, the previously neglected flora exploded into vigorous growth. These plants don't need constant tending, but checking in occasionally will help them thrive.
While developing and expanding your personal and professional network, poke around. You'll be surprised how many neglected relationships will spring back to life with a little attention. These relationships don't need constant tending, but checking in occasionally will help them thrive. (Sound familiar?)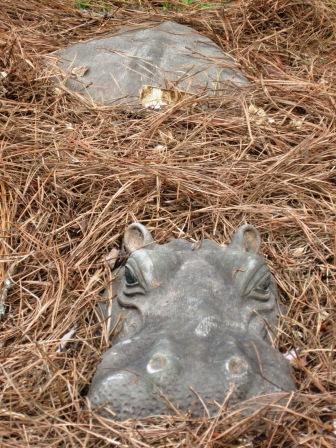 Forgotten doesn't mean gone.
Digging around in a long-overgrown rose garden, my husband found our hippopotamus stepping stone. I'd forgotten about it. Horatio (doesn't everyone name their stepping stones?) "lived" out in the field amongst the weeds forgotten, but still there. I was thrilled with our "find." He now lives at the primary entrance to the house and makes me smile.
Digging around in old files, often uncovers past acquaintances; someone who might be wonderful support in your search or your career. Uncovering and reconnecting with forgotten pieces of your network is sure to make to you smile AND could be your stepping stone on the path to opportunity.
Sometimes gone is gone.
Surprised by what survived; I was still saddened by what I'd lost to neglect – antique irises, rosemary, rose bushes, a re-seeding bed of chives. They're gone. I let them slip away. Best thing about a garden though, I can replant and start over how, when and if I choose.
The same holds true for networks. If you left network connections behind and attempts to revive are fruitless, know you can begin again with the next social media account, networking event or social gathering. Networks, like gardens change, grow, die down, come back with time. Cultivate accordingly.
Things change.
When my first husband and I moved here more than 20 years ago, getting up, gulping down a cup of coffee and spending weekends primping and pruning a huge yard (part of a 10-acre organic farm) was no big deal. This past weekend, after only a few hours of digging, weeding and hauling, I. thought. I. was. going. to. die. I adjusted my methodology, incorporated tools and accepted things change with time.
The tools available to job seekers and careerists today are different than they were a mere five years ago. Methodologies, markets and industry trends change. Assessing needs, adopting new technology and incorporating the old yields a deep and rich network. Successful gardeners and successful networkers adapt.
Now, pulling into a more cared for, nurtured yard is rewarding. It's still a work in progress, but some input, some reconnecting, some attention is starting to transform things. Networking, when done correctly is a work in progress too. Add and cultivate network connections throughout your career. You never know who you can help or who can help you. In the end, the support and enjoyment far outweighs the effort. Oh, and don't overlook the power of a partner in your quest.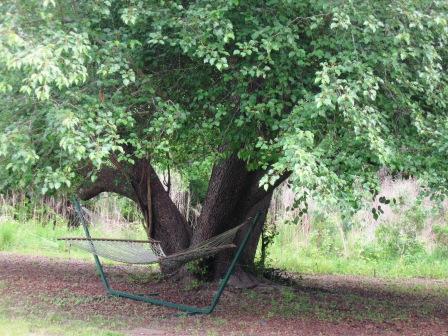 Relax … networking, like gardening is really all about reconnecting with old friends.

Link to this page

Link to this page
Copy the code below to your web site.