Career Collective post: Once a month, a group of career professionals blog on a subject topical and timely for a job seeker. We'll post our thoughts on our own blog and link to the post of our colleagues on the same topic.
This month's topic: Things job seekers should keep an eye on in 2011 (trends/tools/hiring practices)

Responses from others contributors linked at the end. Follow the hashtag #CareerCollective on Twitter.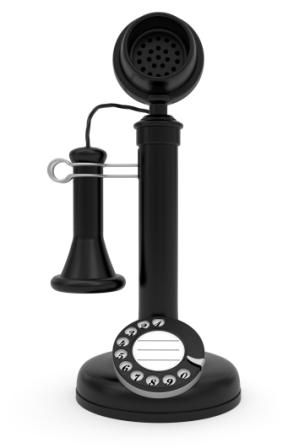 A few weeks ago on Twitter, Kim Woodbridge (@KWBridge on Twitter and my brilliant WordPress support person) tweeted this user-name-availability site. I follow Kim on Twitter not only because she has a wicked sense of humor, but also because she's a great resource for all things web. When I followed the link, I thought I'd find perhaps 20-30 sites. Instead I found four columns listing 37 sites each for a grand total of 148 potential places to interact with other online.
I was astounded. This list, while certainly extensive, doesn't even touch on the thousands of interaction opportunities in smaller niched communities. We do love our social media.
I did a quick calculation. Taking 10 minutes to put up a profile on each on the 148 sites listed would take almost 25 hours. Of course, a user probably wouldn't sign up for all those sites, but you can see how easily online networking can become a major focus just from the sheer enormity of opportunities.
True. A positive online presence serves you well in a job search and a career. And well-managed time invested in building an online network is worth it. However, the depth and breadth of long-term relationships and solid professional networks comes from layering in one-on-one personal interactions and multiple communication methods.
Networking into a new position certainly isn't a new trend for 2011, but certainly is one to be watched and used. With all the new tools and resources emerging via social media, it's important to remember to mix up methods. Pick up the phone and call. Send an unexpected email. Or perhaps, dash off the occasional, snail-mailed, hand-written note.
In today's job market your network, your mentors and your skills must be portable as you shape your career. Give to, care for and keep your network robust so it's there when you need it for support.
I won't tell you how to network in this post. I've written on that topic several times before and Googling brings back literally millions of articles covering that topic. Networking is about building relationships and helping each other (AKA: friendship.)
I will tell you how memorable (and fun) it is to answer the phone and have someone I met online or haven't heard from in ages on the other end. Bottom line: If all the "kids" are bonding virtually, be sure to set yourself apart with some old-fashioned telephone conversations and friendly emails. This market is all about differentiation.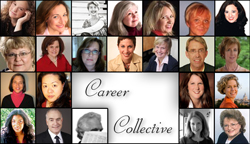 Here's what my colleagues have to say:
Social Media Recruiting to Grow Further in 2011, @debrawheatman
Another Year, Another Job Search Begins, @GayleHoward
In 2011, Increase Your Prospects With Better Differentiation, @WalterAkana
4 Lessons Learned From Job Search in 2010, @Careersherpa
Your Career Action Plan for the New Year, @KatCareerGal
Trends Job Seekers Should Look For in 2011, @erinkennedycprw
Things Every Job Seeker Should be Thinking About in 2011, @expatcoachmegan
Let your presence be known or send out a red flag, @MartinBuckland @EliteResumes
How to find a job in 2011: Pay attention to emotional intelligence, @Keppie_Careers
2011 Employment Trends Supercharged with Twitter, @KCCareerCoach
3 Traits for Facing Weather, Employment and Chronic Illness, @WorkWithIllness
Everything old is new again @DawnBugni
Career Trend 2011: Accountability + Possibility = Sustainability, @ValueIntoWords
Career Tools to Check Out in 2011, @barbarasafani
What Was in 2010, What To Expect in 2011, @chandlee
The Future of Job Search: 3 Predictions and 2 Wishes, @JobHuntOrg

Link to this page

Link to this page
Copy the code below to your web site.