Career Collective post: Once a month, a group of career professionals blog on a subject topical and timely for a job seeker. We'll post our thoughts on our own blog and link to the post of our colleagues on the same topic.
This month's topic: Favorite resources for job seekers.
Responses from others contributors linked at the end. Follow the hashtag #CareerCollective on Twitter.
I love this month's topic. By the time everyone has contributed their wisdom, we should have quite an impressive collection of information for job seekers at all points in their career. Bookmark one Career Collective post this month and you'll have access to solid career site suggestions from career professionals from around the world. The best part of the project, you don't have to conduct hours of searches and sift through countless links to get to the best job search and career information. It's all compiled right here, through The Collective.
My contribution to favorite job search resources is an invitation to glance right. Yep. That's right, look at my blog roll. I've assembled some of the top industry links and resources there already. I'm sure, after this post goes live, I'll be adding to content to several sections.
In addition to my encouragement to look right, I want to expound on a few a few non-career-focused sites that can be useful during a search.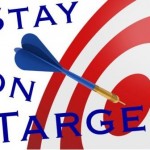 First is a site and service started by a good friend of mine, Gayle Tabor, @Goal_Coach on Twitter — Stay on Target.  Even if she weren't my friend, I'd read this blog. I love how she takes life lesson's and spins them into something inspirational. And her follow-up service to help reach goals is marvelous. I recently engaged her help in working toward a personal goal of my own. She didn't help me set the goal. She didn't yell. She didn't berate me for setting, but not quite making the weekly goal. She quietly asked, "How did you do? What are you going to do this week?" Just knowing I'd get a polite email about "promised progress" helped me keep promises I made to myself. The positive tone of the blog combined with a prodding, if needed, is definitely an "off-the-beaten-path" job seeker / careerist tool. The tagline: "We don't make your goals. We just help you reach them" speaks volumes.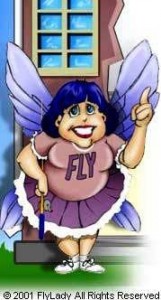 Next, I'm going to recommend FlyLady.net. What? What could a blog and e-letter about household organizing have to do with career and job search? The core principle, you can do anything in 15 minutes intervals and the mantra: "You are not behind! I don't want you to try to catch up; I just want you to jump in where you are. OK?" applies to effective job search strategy too. The concept of baby steps to any project rings true in a search. With a little imagination, you'll find lots of job-search-applicable ideas on this international organization site.
A third, frequently overlooked resource is the public library. I wrote a blog post about how to conduct targeted company searches using library resources here and Twitter connection, Steve Levy @LevyRecruits added another layer of ways to use the public library in a job search in a February 2010 post on his blog, here. Not every tool in a job search / career management tool chest is computer connected.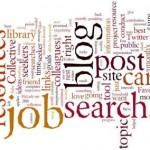 One more fun site offering insight into what your writing is saying is Wordle. The graphic to the left of this paragraph is a Wordle of this post. Copying and pasting text into Wordle not only yields a fun graphic; it give visual validation the message you're trying to convey is getting through. (For some reason technology is cropping my Wordle strangely and truncating "resources" and "careers" … )
I'm sure the rest of my colleagues will come up with lots of ideas, so I'll stop now … but not without mentioning my favorite job search resource of all time – YOUR NETWORK. I've written 10 posts addressing networking in some way, shape or manner. To spare you a recap, I'll let you explore unescorted: Here're the search results for that topic on my blog.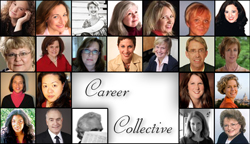 Here's what my colleagues have to say:
If your industry does not participate online, you can lead the way, @Keppie_Careers
6 Ideas to Put In Your Toolbox, @WorkWithIllness,
Your Best Job Search Resource? You!, @WalterAkana
In a Job Search, Knowledge is Power, @barbarasafani
Jump Start Your Job Search Now!, @resumeservice
Favourite Resources for Jobseekers, @GayleHoward
The Best Job Search Tool Ever, @careersherpa
Find What You Do Best, Know Your Stuff, and Connect, @chandlee
27 Recommended Blogs for Entry-Level Job Seekers, @heatherhuhman
Invaluable Resources for Job Search Success, @heathermundell
Favorite Social-Media Resources for Job-seekers, @KatCareerGal
Canadian Resources for Job Seekers, @EliteResumes @MartinBuckland
A Self-Empowering Job Search Resource, @KCCareerCoach
Covering your bases: 5 ultra-useful online career resources, @LaurieBerenson
Favorite resources for Job seekers, @DawnBugni
Top 3 Resources for Job Seekers to Position Themselves as Experts and Increase their Visibility, @expatcoachmegan
Time as a Career Resource: How "Not" to Squander It, @ValueIntoWords
Favorite Internet Resources for Jobseekers @ErinKennedyCPRW
The Facts Behind Why LinkUp Is the Most Revolutionary Job Search Engine Available to Job Seekers @GLHoffman

Link to this page

Link to this page
Copy the code below to your web site.