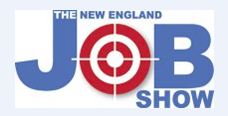 A friend alerted me to the opportunity for a guest post on The New England Job Show blog I made contact and well, there I am, in the job search section. The blog's editor, Jackie Simmonds, made the process pleasant and easy. You'll notice I added a link to their site on my blog roll. I found lots of good information on the site and thought I'd make it available to you too. You can also like them on Facebook.
I'd love it if you'd head over to their site and check out my post. Here's the link: How do you find a good resume service? Thanks.

Link to this page

Link to this page
Copy the code below to your web site.