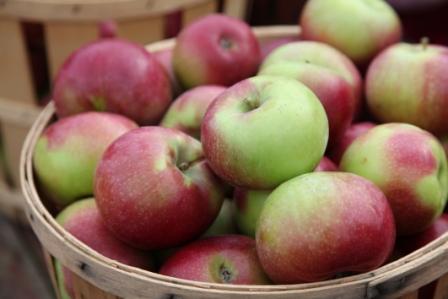 Today, an "innocent" link floated by in the Twitter stream. I'm normally a "live and let live, you're entitled to your opinion" kinda gal, but when my entire industry is bashed, I have to take a stand. It doesn't matter the original post is from April 2009. Broad brush generalizations about ANY industry serve no one.
This is the post: "Resume Writer Ripoff – Why not buy better drugs? (tips for the job search)" (And yes. I realize I'm driving traffic to a negative post, but sometimes you "gotta do what you gotta do" to circumvent that negativity.)
The site is selective about allowing comments, so rather than wait to see if I pass moderation muster, I'll post "the other side of the story" on my own blog.
Here's my response:
Painting the resume writing profession with such a negative broad brush is akin to saying all used-car dealers are crooks, all lawyers are sharks and many of the other ridiculous generalizations permeating our society today.
Yes. Absolutely. There are rip-offs out there — as in any other profession on earth.
To say "this is the general process" casts negative aspirations on those of us who poke and prod and cajole and spend hours ferreting out the career stories that differentiate our clients from the rest of the pack. And offer ongoing support during the process — frequently at no additional fee.
"Well, I believe that an excellent resume writer spends a lot of time talking with you and produces very few resumes." You're correct in this assertion. A good writer seldom goes back and forth more than once, maybe twice with a document. I don't have time to tweak a document 15 times. I do the homework and research up front so by the time I deliver, it's usually a slam dunk.
This line intrigued me:
"…when pressed on 'what is your resume writing process" I got a lot of hand-waving. I should have stopped right there, but all these people had told me 'his resume helped me get a job', so I went forward."
Personally, I've found when I don't listen to my gut, I usually get burned. Sounds like peer pressure overrode common sense and now an entire industry is being blamed for bad research and decision-making.
I'm not foolish enough to think my CPRW credential gave me mind-reading capabilities. I won't work with a client that doesn't understand there is a lot of heavy-lifting and introspection involved in creating effective sales and marketing documents. It's up to them to provide the career details so I can develop a solid presentation. I also expect them to research their industry so they are aware of what the "buyer is buying" — what the companies are hiring — so the document is focused on easing corporate pain.
As I said, there is "bad" in every profession. But failure to do due-diligence and establish expectations up front is not indicative of a bad industry. It indicates a lazy-job seeker, looking for a panacea without being willing to put forth the effort it takes to find a quality writer that meets their expectations.
Bash the specific provider, if you must, but don't put true professionals or the entire industry in the same bucket because of a bad decision on the job seekers part.
====================
PS: My dear friend  and quadruple-certified resume writing colleague Rosa Vargas started to post a comment a here, but ended up with so much to say on the topic, it turned into a full blown post on her own blog. It's definitely worth the read. Check it out.

Link to this page

Link to this page
Copy the code below to your web site.