I originally wrote this article for the Burgaw Chamber of Commerce monthly newsletter a few years ago. After a spate of recent clients insisting that "everyone" would know what this or that acronym meant, I decided to dig this out of my files and rerun it on my blog. Since I was writing for the chamber at the time, my original audience was business owners and employers, however, this advice definitely pertains to job seekers too.
"We've enlisted the help of the NEA, NMA and RFD to implement – ASAP – TQM, GMP and JIT with Six Sigma guidelines using QA input. Additionally, we've purchased an AED with complete ICD-9-CM coding and are targeting a stellar ROI and immediate turnaround with all programs."
While that may sound impressive, it is really nonsensical. But, admit it, you were almost afraid to say "What?" Yet, how many business people communicate like this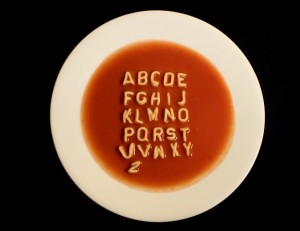 everyday, assume everyone else understands and no one says "Huh"? When did it become fashionable to "talk at" each other using letters and jargon and not "speak with" each other in plain, simple English?
Working with individuals from different industries and backgrounds to create resumes, I frequently have to ask, "Wait, what does that mean? What do those initials stand for?" And, since I don't work face-to-face with clients anymore, (only over the telephone and via email) I can only imagine the "deer in headlights" look of surprise when I stop them mid-sentence and ask them to explain.
I keep www.acronymfinder.com and Google open on my computer during client consultations. Why? Because (no kidding) more than 50% of the time, the client themselves no longer remembers what the acronym or jargon means. They were "integral in implementation", but have difficulty recalling what all that double talk means. I help them along with searches and suggestions!
So, what does this have to do with you? You speak with individuals inside and outside your industry, conduct business with people from all walks of life and give employees direction every day. If you rely heavily on acronyms and jargon to communicate, you may not be getting your message across. Do you wonder why your employee's eyes glaze over when you tell them what to do? Are your curious about why every time you place an order with a vendor, it's wrong? You have to have understanding before you can reach agreement and move forward.
Here's an example: When you say ASAP (as soon as possible) – what do you mean? Perhaps my ASAP is next Tuesday, your ASAP is in an hour. You get angry when I don't meet your definition and I end up frustrated because I missed a deadline I didn't know existed. What's wrong with: "Dawn, I need this in an hour." to which I can reply "I'm booked until next Tuesday, but since you told me you need it so quickly, I can move some things around and get it back in two hours. Will that work?" Goodness – we're talking, reaching agreement and moving forward – in plain, simple English.
True, acronymns and catch phrases do have their place in language. However, if you use heavy doses of "alphabet soup" and business speak in everyday conversations, assuming everyone knows what you mean, then – well … you know what happens when you assume.
————————————————————————————-
Definitions*:
NEA = National Education Association
NMA = National Management Association
RFD = Rural Fire Department
ASAP = As soon as possible
TQM = Total Quality Management
GMP = Good Manufacturing Practice
JIT = Just in Time – an inventory control method used to reduce on-hand inventory
Six Sigma = a system used to reduce defects in service and manufacturing
QA = Quality Assurance
AED = Automated External Defibrillator
ICD-9-CM = International Classification of Diseases, Clinical Modification (In reality, ICD coding has nothing to do with an AED)
ROI = Return on Investment
*some of these have acronyms have multiple meanings. I've only listed one.

Link to this page

Link to this page
Copy the code below to your web site.