Going to the mall is always an adventure. When darling hubby (DH) and I go together it's doubly so. He works in a local high school, so almost anywhere we go in town we see "his kids." It's like hanging out with a celebrity with all the teenagers yelling "Hi, Mr. Gary", waving and hugging. Today, we were at Penny's, looking for new jeans for him and the usual thing happened. We saw lots of "his children." However, the last one stuck with me. He told me I was a buzzkill.
There we were, waiting in line to pay for DH's jeans. He spotted a boy (OK, young man) from his high school and stepped out of line to speak with him. I stayed in line, but could hear the conversation.
Hubby (DH): Hey man. What's up? What ya doin'?
Young Man (YM): I'm here looking for a job, filling out a few applications.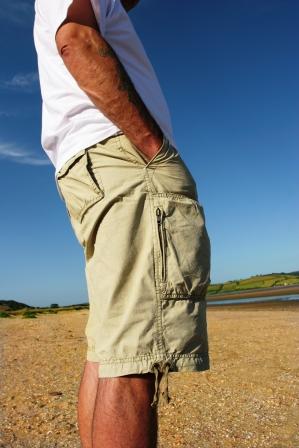 Up to this point, I'd barely acknowledged the exchange. The kid said the word "job" and "application" and I immediately turned in – imagine that. The check-out line was slow moving, so I had time to join the conversation. Mind you, I'd not paid much attention when the young man passed by originally, but after hearing his primary reason for being in the mall today (Sunday) was for job search (Sunday?) he had my complete attention. As I turned, I now looked at him with a career coaching eye.
The conversation continued.
DH: So you're looking for a job?
YM: Yup. Thought I drop by and fill out a couple of applications.
He's wearing tennis shoes, shorts, a t-shirt (with a logo of some sort – at least it wasn't a questionable saying) and a knit jacket.
Me: You're here applying for a job?
YM: Yes ma'am.
And golly gee, before the filter that stops everything that pops into my head from coming out my mouth even had a chance to operate, I blurted out, "Dressed like that?"
YM: Yes ma'am.
Me: Really?
YM: Well. I'm on my way to the gym.
Me: No excuse. (Smiling.) I should explain. I'm a resume writer. That's what I do for a living. I work with people seeking employment every day.
YM: Guess I should have come after the gym.
Me: Yes. After you've changed clothes and are ready to make a good first impression.
DH: You only get one chance to make a good first impression.
Me: I'm sorry. Perhaps I shouldn't have said anything.
YM: Well. It is kind of a buzzkill.
Me: I know. I've been called worse.
He bade farewell and quickly left. (Gee. I wonder why?) I know what you're thinking. Lighten up Dawn. He's a kid. It's "just" a job in the mall. But, think about this. At some point he'll graduate. I don't know his future plans – school or work – but I do know one thing, his future will include a job search. And in most instances, you don't advance your career in shorts and a t-shirt. (And you're never too young to learn that lesson.)
Perhaps I shouldn't have said anything. I regret if I embarrassed him, but if two minutes worth of buzzkill helps him land his next job, I'd do it again in a heartbeat.

Link to this page

Link to this page
Copy the code below to your web site.