It's early New Year's Eve, the last day of 2009. I just tweeted this:
"One of my favorite things about 2009 … all my Twitter friends. You guys gave me more than you'll ever know. Thank you! HAPPY NEW YEAR!!"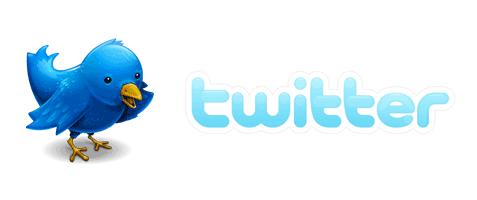 And it's true. I can trace a good bit of the wonderfulness of 2009 back to Twitter – the people I've met, the relationships I've forged. I signed-up for Twitter out of curiosity. As a professional, it's important I stay current on emerging trends. Twitter is such a powerful networking tool, it's important I know about it so I can help my clients understand social media in a job search. I had no idea what I would discover when I first created @DawnBugni on Twitter. Now, a little more than a year later one of my best professional network resides in Twitter and personal friendships have blossomed. 
Back in September, A member of the Professional Association of Resume Writer's (PARW) posed a question about Internet privacy in general and Twitter in particular on our elist. This is how I responded to her.
"Sue –
"I'll be the very first to admit I am a Twitter addict, a serious Twitter addict. 
 
I've met incredible people via Twitter and social media.
* I've had real life conversations with several Twitter Tweeps (contacts) and learned sooooo much from those phone calls.
* I have been given countless opportunities I would never have known existed were it not for Twitter interactions.
* I've engaged five clients so far by tweeting job search advice and having people reach out to me because they liked a bit of advice I offered.
* I read daily what recruiters and HR managers have to say via their tweets and their blog posts making me wiser for my clients.
* I've tightened my writing because of the 140-character limit.
* I've improved my understanding of the entire job search process because of the information shared on Twitter by other career people and jobseekers.
* I've been exposed to things I would not have taken the time to find on my own in and out of the career realm.
* I received "virtual hugs" from around the world when I had to put my 17-year-old Dachshund to sleep and shared the sad time via Twitter.
* I've had tear-wiping laughter because of conversations on Twitter.
* I've connected with fellow resume writers on a more personal level.
* I've helped and been helped countless times because I answered/asked questions.
* I am uplifted by the positive energy generated by the Twitterverse.
 
"I could go on (and on and on and on and on), but you won't believe I've tightened my writing if I do. :o)
"As far as privacy, what you put out there is what is seen. Use discretion as to what you are or are not willing to share and you're in control.
 
"I read (via a Twitter post/link) Twitter is like riding a bicycle. You can't explain the joy to someone until they do it themselves. They will fall. They will have to figure out balance. They have to work out their methodology, but once they see the wonderfulness, they'll wonder what took them so long to do it.
 
"I assure you, when you first sign up, you will spend the first two weeks scratching your head trying to figure out what the heck am I doing and why???? You hesitate responding to someone because you don't know them. Then you'll get over that fear and start to interact. You'll find like-minded people. You'll also find the "famous" are regular people, with a passion for banana splits and chocolate just like you.
 
"At the risk of sounding like a complete sap, my life is enriched because of the time I spend in the Twitterverse.
 
"Here's a prime example of enhanced relationships. Because Julie Walraven chimed in on this topic as well I'm going to use her. I've read Julie's posts on the PARW list for years, I've known of her, recognized her name, but that was about it. Because of Twitter, I now count Julie as a wonderful, giving, generous friend. I know her dog's name is Teddy. We've shared resume writing business information as well as commiserated over the dust bunnies generated by living with dogs. Again, I could give about 10 other examples with others in our industry, but I'll stop. (I'm bordering on frightening myself with my obsession. I can only imagine what I'm doing to you. LOL) "
 
Yes. I'm proud to say I am a Twitter addict. You should join me. You'd be amazed at what you'll learn and the opportunities you'll find there.

Happy 2010!!

Link to this page

Link to this page
Copy the code below to your web site.